Delaware Math Consulting Services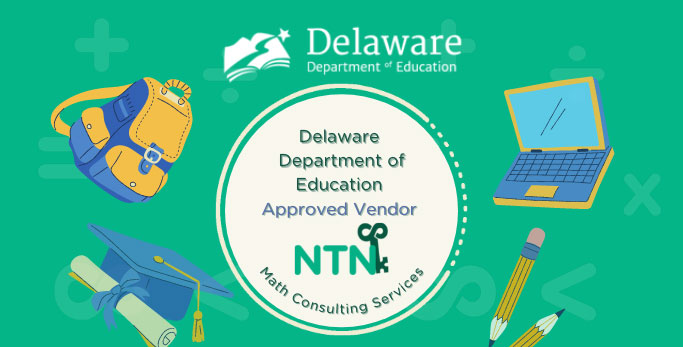 Delaware schools,
National Training Network is ready to partner with you!
The Delaware Department of Education has awarded NTN a contract to provide math consulting services to all schools and districts in the state. We will partner with your school to ensure that your teachers and students are equipped with all the math resources they need to stay on track. Learn more about our offerings and how we can integrate them into your school.
At National Training Network (NTN), we believe that every math student is a problem solver with access to any future they desire. NTN empowers math teachers to help students build mathematical confidence and achieve proficiency through embedded coaching, virtual training and standards-based curriculum and data support.
For more information about our math consulting services or to partner with us, please contact us at:
(P): 855.686.8284
(E): info@ntnmath.com