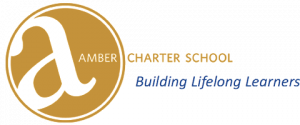 Amber Charter School
---
Sashemani Elliott
"It is with great enthusiasm that I write this testimonial regarding the work that the National Training Network has done with Amber Charter School East Harlem.
Prior to working with NTN, we had hit a crossroads with our New York State test scores. While we saw continuous growth in English Language Arts, our Mathematics achievement failed to meet our growth expectancy of ten points per year. We knew magic was happening in the classroom, but it had not yet transferred to state assessments. Through a colleague who works for the New York City Department of Education, we learned about NTN.
As principal, it was important to me that our math consultant not only improved our scores, but that they were partners in this work with my teachers and staff developers alike. They focused on building honest and trusting relationships that eventually helped my staff reach a level of vulnerability around their current practice. This allowed NTN's new instructional methodologies to be practiced without shame. Data drove their decisions to supplement our mathematics with the SOLVE method of problem-solving, KEMS curriculum, and Fact Masters.
Their back-office staff is just as attentive as their consultants. They are personable, know you by name and your school's needs. With all that goes into running a school, it has brought me peace time and time again to know that they are our partners.
Our math scores saw great improvement during the 2017-18 school year. Our third graders were 86% proficient and our school was 64% proficient overall. This is an 18% point increase from the prior year. 86% of my children scored level 2 or higher!
NTN's magic is that they meet you where you are. We know that this is the most effective way to teach and learn.
I believe the best consultant is one who leaves their best practices behind to build everlasting capacity as opposed to building dependence on them. NTN does just that. We are proud to partner with them as we grow the mathematicians of tomorrow."
With gratitude,
Sashemani Elliott
Principal, Amber Charter School East Harlem
District 4, NYC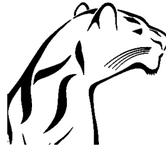 The Williamsbridge School
---
Ralph Martinez
"PS 89 has sustained a partnership with National Training Network since the 2017 – 2018 school year. We are currently in our second year within our partnership and during this time, our NTN coach, Lorraine Rodriguez, has had a significant effect on the K – 8 mathematics program in our school. Last year, we began developing curriculum units of study for Math to meet the needs of all our students. During this time, Ms. Rodriguez supported teachers with designing units that focused on the New York State Common Core Standards as well as the Common Core Standards for Mathematical Practices. During the development of our units, she helped teachers unpack the standards to gain a better understanding of the concepts and skills addressed within each standard. She developed teachers' knowledge in math learning progressions associated with each standard in order to plan effectively and provide our struggling students wit the prerequisite skills needed to be successful. She also helped us develop a school-wide, cohesive scope and sequence for teaching and learning in Mathematics.
Along with support in curriculum development, Ms. Rodriguez has also supported our math teachers in pedagogical practices that enhance student learning. To develop a deep and sustainable understanding of math, Ms. Rodriguez introduced the conceptual, pictorial, abstract, and verbal (CPA-V) approach to our teachers. This created a shift in the way teachers planned for instruction and afforded students the opportunity to delve deeper into the understanding of concepts through hands-on manipulation of problem-solving tasks. She supported all of our Pre-K – 8 math teachers with our school-wide implementation of S.O.L.V.E. as a strategy to support students in solving complex problems.
Ms. Rodriguez is continuously supporting us in building the capacity of our math teachers, which is evidenced in our students' performance on their real-world performance tasks. In addition, we have observed positive progress in the way students are engaged in mathematical discussions during class.
It has truly been a pleasure working with Ms. Rodriguez. Her professionalism, expertise, and consistent drive to support our school community are greatly appreciated and valued. We look forward to a continued partnership with NTN."
Sincerely,
Ralph Martinez
Principal, The Williamsbridge School PS89
District 11, NYC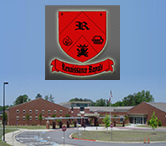 Renaissance Elementary School
---
Dr. Neill Crosslin
"This letter comes with regard to the National Training Network. As a principal, it has been my distinct honor and calling to serve the best interests of students. Such work affects the immediate future of a child and ultimately helps determine the overall trajectory of communities at large. Given this most important task, it is paramount that decisions made (that have such far-reaching implications) impact children in a positive way. My decision to partner with the National Training Network serves this purpose.
The National Training Network embodies our audacious goals for students and teachers. Their hands-on approach to pedagogy and links of theory and practice (to name a few) are attributes that make NTN critical partners in this most important work. Their representatives are diligent, principle tenants of education's purpose. Without them, the full narrative of NTN would not be realized.
To that end, Valerie Thomas (our representative) is amazing. My colleagues and I often comment on her work ethic and relatable approach to students, teachers, and coaches. What is less noticeable however is how hard Valerie works to improve the craft of pedagogy with those she comes into contact with. Her work ethic exudes confidence and has become contagious throughout my school.
Without question, the National Training Network is an elite organization that continually adds value. School leaders would definitely benefit from their guidance."
Sincerely,
Dr. Neill Crosslin
Principal, Renaissance Elementary School
Fulton County School District, GA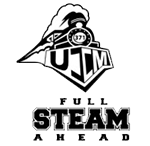 The Urban Institute of Mathematics
---
Mr. Martin
"NTN has been instrumental in creating a "math culture" at our middle school on both the teacher and scholar levels. From a coaching perspective, we have collaborated on an observation-feedback-modeling loop that has truly benefitted the mathematics instruction across the grades while strengthening vertical curricula alignment. Our teachers are offered acute professional development that targets their respective pedagogical entry points ranging from data analysis to differentiated instruction and the Standards for Mathematical Practices. The KEMS modules are incredibly dense and organized in a way that is accessible and "unpack-able" for our teachers while providing key student misconceptions, data checkpoints, and Common Core-aligned differentiated tasks. The winners in all of this? Our scholars. We now see them conducting authentic discourse in our math classrooms, debating their reasoning, and learning to persevere through problem-solving."
Mr. Martin
Co-founder, The Urban Institute of Mathematics
District 8, NYC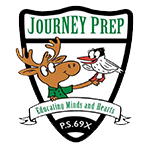 Journey Prep PS69X
---
Sheila Durant
"Journey Prep has been partnered with National Training Network since 2014. At the start of the partnership, we had the NTN Coach provide intensive training in math content and pedagogy and then supported this work with job-embedded coaching taking place a minimum of two days per month.
Since we began, I have noticed my teachers are more confident in teaching mathematics and have a deeper understanding of the curriculum and concepts. In turn, my students are able to solve multi-step problems, defend their answers, and model why the answer is correct, rather than state the procedure. Our math data has improved each year and I feel confident that we are equipping our students with the critical Algebra and 21st-century skills."
Educationally Yours,
Sheila Durant
Principal, Journey Prep PS69X
District 8, NYC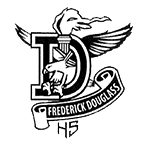 Frederick Douglass High School
---
Eddie Scott
"Our math department and administrative team have benefited from the collaborative partnership with NTN. Ms. Lynn Rice serves as our NTN math consultant. One of our major focuses this year has been to increase student-to-student discourse to help build our students' conceptual understanding of math topics. Our NTN math consultant has helped us do a deep dive into our mathematics data than on. NTN has proven to be flexible in customizing its' consultation to match the needs of the school and individual teacher."
Eddie Scott
Principal, Frederick Douglass High School
Prince George's County Public School District, MD