UPDATED: On Oct. 22, 2020, Nicole Beck, President of NTN Math, led participants through a virtual session on keys to keeping students engaged while using distance learning. This webinar is now available on-demand.
During the session, participants explored the:
Keys to successfully addressing unfinished learning
Keys to effectively using Formative Assessments to address individual students' needs (what is most effective to help determine student's needs)
Keys to maintaining a high level of engagement and rigor in a virtual setting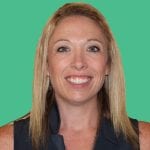 About The Presenter: Nicole Beck, President of NTN Math
Nicole Beck is an experienced math educator with a demonstrated history of leading and working in the professional training & coaching industry. She is especially skilled in Coaching, Classroom Management, Educational Consulting, Lesson Planning, Leadership Training, and Educational Technology.