On April 27, 2021, Nicole Beck, President of NTN Math, led participants through a virtual session on exploring the Keys to Ensure Your School Is Setup for Math Success for 2021. The webinar is now available on-demand.
During this session, participants explored:
Keys to assessing what math needs your school will have in 21-22
Keys to prioritizing next year's math goals as they relate to your findings
Keys to identifying solutions that will address your schools math needs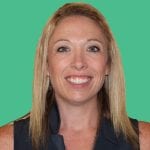 About The Presenter: Nicole Beck, President of NTN Math
Nicole Beck is an experienced math educator with a demonstrated history of leading and working in the professional training & coaching industry. She is especially skilled in Coaching, Classroom Management, Educational Consulting, Lesson Planning, Leadership Training, and Educational Technology.