On Dec. 10, 2020, Nicole Beck, President of NTN Math, led participants through a virtual session on using math data for the 'Just in Time' concept. This webinar is now available on-demand.
During this session, participants explored how to:
Determine what pre-requisite standards are most impactful to priority learning for the current grade
Collect and analyze prerequisite data to drive instruction, regardless of the setting
Strategically cluster students according to the data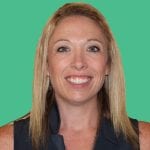 About The Presenter: Nicole Beck, President of NTN Math
Nicole Beck is an experienced math educator with a demonstrated history of leading and working in the professional training & coaching industry. She is especially skilled in Coaching, Classroom Management, Educational Consulting, Lesson Planning, Leadership Training, and Educational Technology.